New York Auto Show Preview: Crossovers, SUV Updates, and a Demon
---
It's a run for the midsize models at the glitzy auto extravaganza

This week, as Tesla Inc. surpassed Ford Motor Co. for the first time in market value, American auto-making feels a little bit like anybody's game as brands ready themselves for the New York Auto Show.
But most of the big car companies aren't bringing their A-game to the show. Geneva's recent expo featured many gilded world debuts, leaving mostly minor line updates to be revealed in New York, along with such pumped-up variants as the 100+ octane Demon version of the Dodge Challenger. There will also be some new crossovers and tweaks to popular SUVs.
Here is what to expect.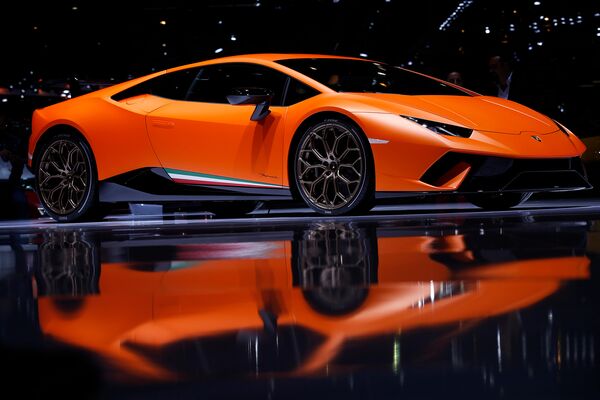 Honda Motor Co.'s Acura will stage one of the few luxury world debuts, showing off an updated TLX sedan in a move to gather consumers who might otherwise choose an Audi A4 or a BMW 3 Series; this will be a refresh for the midsize sedan. Toyota Motor Corp.'s Lexus will show its LS 500 F Sport as a world debut, too. It's a performance-oriented model that upgrades the standard LS sedan, with a unique grille and a racing-inspired interior, plus tighter suspension and handling.
In and around the show, we'll have our eyes out for concept vehicles from Nissan Motor Co.'s Infiniti and Hyundai Motor Co.'s Genesis, which could have some fun elements to discuss.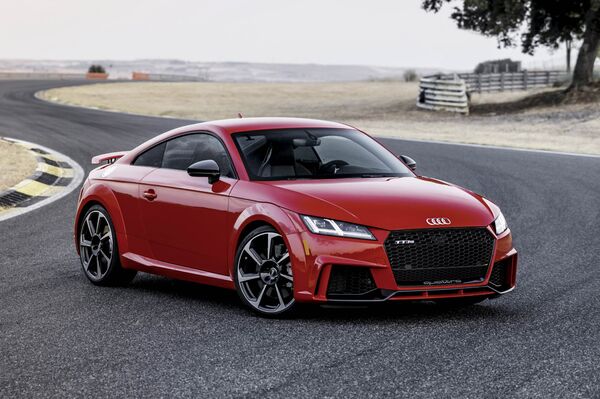 The Super Things
There are certainly cars that are worth seeing, even if they did first appear overseas. Volkswagen Group's Lamborghini is bringing over the 640-horsepower, V10 Huracán Performante, which smashed the world record at the Nürburgring track last year in Germany. VW's Bugatti will bring the $2.9 million, 1,500-horsepower Chiron as well—a treat to see any time it appears.
Tata Motors Ltd.'s Jaguar will show the new F-Type range, including a four-cylinder engine downsized to 296bhp, with power train, exterior, interior, and technology updates range-wide. Alfa Romeo Automobiles Spa will bring its 2018 Stelvio variants, including the Quadrifoglio and a TI Sport edition, both with all-wheel drive. Alfa will also show a 2017 Giulia Quadrifoglio and its variants, plus the charming 2017 4C Coupe.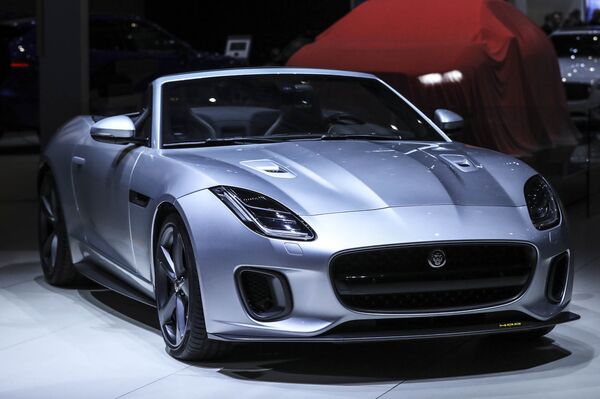 The Dodge Challenger SRT Demon, from FCA US LLC, is a version of the marque's much-loved muscle car, set up almost exclusively for drag-racing. (Turning was never the Challenger's strong suit.) The beast will have a gaping maw on the hood, skinny front tires, and a button that will let a driver switch to 100+ octane fuel for a little additional fire. Cue the demon.
That Crossover Life
These days, Americans would buy a small SUV made out of particle board and papier–mâché. Such is the pitch of their utility fever. Hyundai Motor Co. will steer straight for this so-called "cute-ute" (short for "utility") segment with its Kona, an all-new rig that will slot in below Hyundai's Tucson, both in dimension and price. The company has kept the lid on details, but expect a rugged little hedgehog of a machine similar to the Jeep Renegade or Kia Soul, only with more of the marque's sober, street-focused styling. Whatever the Kona looks like, Hyundai will sell them as fast as they can make them.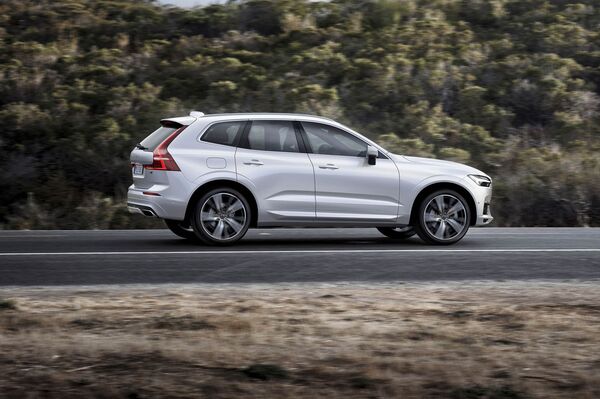 Subaru Corp. is expected to unveil an updated version of its Outback, an exercise in not breaking something that doesn't need fixing. The tiny Japanese brand learned long ago not to tinker too much with its boxy money machine, so don't expect anything drastic. A rear-view camera will be standard, the headlights will now peek around corners a bit, and the touchscreen will be slightly larger. The face and body, however, would not have looked out of place at the 2007 auto show. The scads of Outback faithful won't mind; if they order one in the same color, the neighbors might not even notice.
Fiat-Chrysler, meanwhile, is going full petrol-head with a track version of its Jeep Grand Cherokee and an even more powerful Dodge Challenger. The Grand Cherokee SRT Trackhawk will house the company's supercharged, 6.2-liter "Hellcat" engine for those who need to tow their boats out of the water extremely quickly.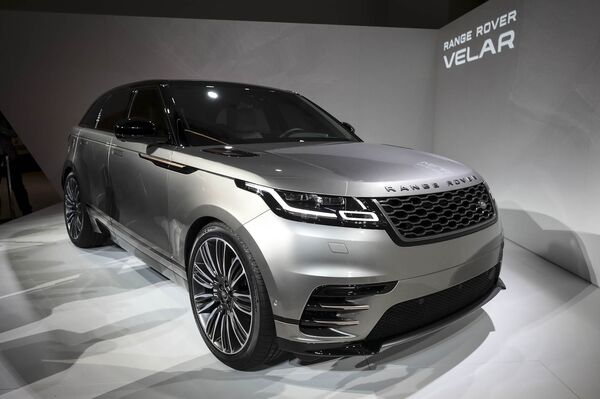 On the other end of the spectrum will be some dazzling luxury crossover debuts: Range Rover will have the standout with its Velar, which sits between the Range Rover Evoque and Range Rover Sport in size and capability. The handsome XC60, from Geely Holding Group's Volvo Group, debuted in Geneva and will follow suit.
General Motors Co.'s Buick will show an Enclave SUV with the new "Avenir" package, a premium trim line with new design and tech features, a spokeswoman said. And Ford's Lincoln will debut a thoroughly redesigned Navigator, a model it hasn't bothered to change much in a decade.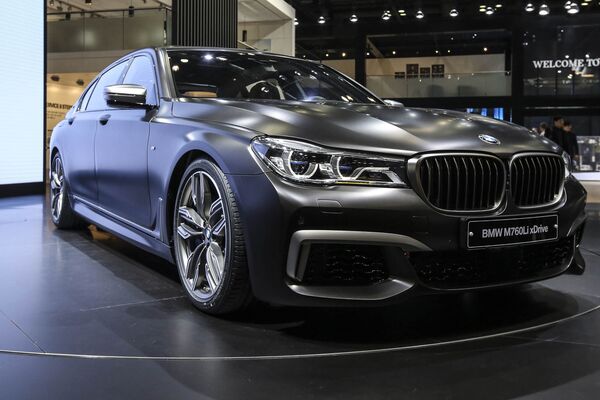 Last year, Cadillac's Escalade outsold the Navigator by more than two to one, as the big Lincoln SUV posted a 13 percent drop in U.S. sales. (Cadillac won't debut anything at the show this year.) If the production version is anything like the concept that Lincoln has been showing for the past year, those numbers could reverse quickly. With two gull-wing doors the size of coffins and three descending stairs, it sat on display stands like some kind of rolling temple—a new god for those who worship Detroit.
The Germans
Elsewhere, and as they did in Geneva, Bayerische Motoren Werke AG and Daimler AG's Mercedes-Benz will continue their death match in introducing new, oh-so-slightly different variants on existing models.
"Premium and luxury automakers are expanding product lineups to support the momentum of the growth in SUV segments," said Stephanie Brinley, senior automotive analyst at IHS Markit Ltd. "Luxury and premium brands are expected offer a greater number of SUV than car introductions this year, though cars are not entirely forgotten."
To that end, BMW will debut its new 5 Series line, including the 540i xDrive and M550i xDrive. It will also show a 2018 M760i xDrive and the electrified "iPerformance" models that include the BMW 530e, 740e, and 330e sedans.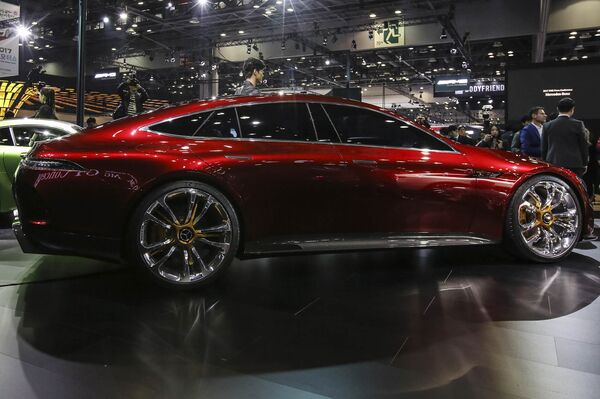 Mercedes will show the new GLC range, which includes the GLC 63 AMG and GLC 63 AMG coupe. It'll also show the best-selling S-Class, with a facelift, and the sexy AMG GT sedan concept that gawkers saw in Geneva. The AMG GT will follow in the follow in the footsteps of its excellent coupe.
Porsche AG will follow in the same vein, showing a Panamera Sport Turismo and Panamera Turbo S E Hybrid in North American debuts. It'll also show the stunning 911 GT3 it took to Geneva, as well as the 911 GTS.
To round out the German group, Audi AG will most notably show its 2018 RS 3 sedan and TT RS, the most powerful production TT model Audi has ever produced. It will have an all-new five-cylinder engine that gets 400 horsepower and 354 pound-feet of torque.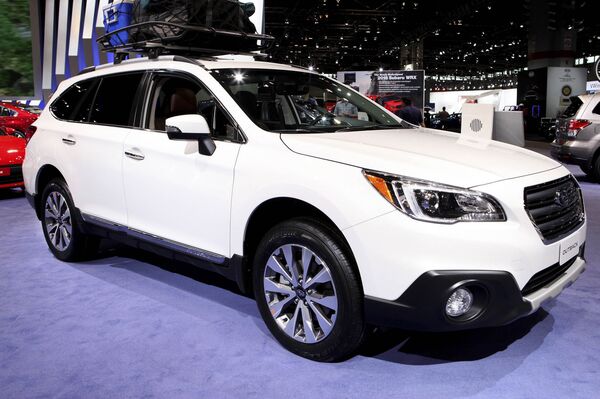 Power Beats Utility
In fact, performance is one of the only attributes that keeps car buyers from rushing en masse to join the crossover crowd. Honda, realizing as much, will be showing off its newest Civic Si (short for "Sport injected"). Picture a regular Civic—the kind that Americans bought 367,000 of last year – then add a wing that is about as subtle as an episode of Top Gear. Honda will show a coupe and a sedan version, both pushed by a turbocharged four-cylinder that will make 201 horsepower.
Here's the kicker: The Si will be available only with a six-speed, manual transmission. If you don't drive stick, don't stop by the stand.