Are China's cars finally going to make inroads in Western markets?
---
After a decade of development, often through buying or benchmarking foreign technology and know-how, Chinese automakers are looking with greater ambition at selling their cars in major Western markets.
Improvements in car design, technology and marketing at firms including Geely, GAC Motor and Great Wall Motor have brought them a bigger share in their home market, the world's largest, and give them a better chance of survival in competitive markets in Europe and the United States.
Once distant dreams of staking a claim in Western strongholds may now be edging nearer.
"We have in the Western world an outrageous arrogance. We think we're ahead. It's going to change," says Alain Visser, Senior Vice President of Lynk & Co, a new brand set up by Geely.
"China is passing you at a speed that in our arrogance we don't even see," Visser told Reuters earlier this month.
Hangzhou-based Geely, which owns Volvo Cars and Lotus and makes London black cabs, has its sights set on selling cars in Europe in 2019 and the United States a year later. The Lynk & Co brand, set up in Sweden with Volvo, will spearhead its attack.
Geely plans only to sell 'green' cars – conventional hybrid, plug-in hybrid and all-electric models – in those markets, and would primarily sell through directly-owned stores and online rather than through traditional dealer franchises. It could also offer cars for rent via a subscription model similar to Netflix and Spotify.
GAC Motor, whose parent Guangzhou Automobile Group partners Honda Motor, Toyota Motor and Fiat Chrysler in China, may beat Geely to the U.S. market, eyeing entry by end-2019. But unlike Lynk & Co, GAC is more likely to sell through a traditional distribution network of franchised retail stores there.
It's taken Chinese automakers years to get this far, and, to be sure, there will be significant road bumps.
"A key obstacle in markets like the United States is a consumer bias against Chinese-made goods," said Jeff Cai, a Beijing-based senior director at JD Power & Associates. "Our research found most U.S. consumers think China is a third-world country that builds low-quality products."
There's also the thorny issue of China's trade surplus with the United States – an imbalance high on U.S. President Donald Trump's radar. Cars shipped in from China would likely increase that surplus.
SELLING DIRECT, ONLINE
Geely's Lynk & Co aims to open its own flagship store in Berlin in the second half of 2019, and a similar outlet in San Francisco in 2020.
In some U.S. states, which don't allow direct selling, Lynk & Co plans a subscription-based sales model, renting cars to consumers on contracts as short as a month. Those deals will include insurance, warranty and other benefits.
Visser says Lynk wants to test this unconventional retail model because it reckons around a quarter of revenue is lost through the traditional distribution business in dealer margins and discounting. He expects to recoup more than half those 'losses' by selling direct.
Some of those savings will be passed on to customers by selling Lynk & Co cars at a more affordable price, Visser said, adding Lynk & Co aims to sell 250,000 vehicles a year across Europe and the United States – though he gave no firm timescale for that.
Geely Automobile Holdings Ltd
25.7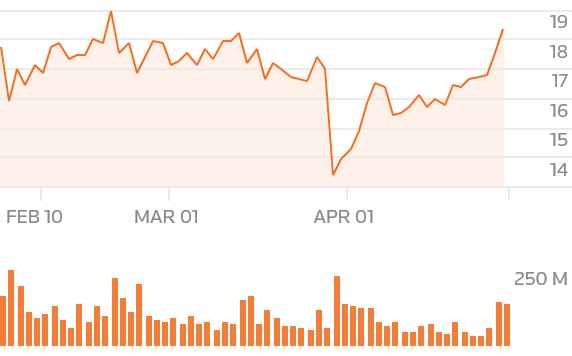 In the United States, selling direct could put Lynk & Co on a collision course with the politically powerful National Automobile Dealers Association (NADA), the lobby group for franchise dealer operators.
While Visser says NADA has "unbelievable power", he believes dealers will eventually come around to Lynk & Co's retail model as it would likely be franchise dealers who get to service Lynk & Co cars, carrying out repairs and regular maintenance – and that's where dealers make most money.
NO TRUMPCHI FOR U.S.
For its part, GAC Motor is looking at the possibility of building out its overseas presence from the U.S. northeast, two people close to the company said.
That region, including Massachusetts, Connecticut, Maine and New York, is seen as being more open to foreign cars and to the sport-utility vehicles (SUV) that GAC Motor plans to sell, they said.
The company said it has not yet decided a U.S. entry point, but would more likely opt to build a sales network with franchise dealers or join an existing dealer group.
GAC Motor – which says it has developed rather than acquired its technologies – said it was conducting market research to determine the brand's positioning and identify products for its U.S. business.
Its first U.S. offering is likely to be an SUV sold in China as the Trumpchi GS8. Given the political sensitivities, the model will be renamed for the U.S. market.
"We respect culture in the U.S. and understand there's no precedence to use the current president's name as a brand name," the company said through a spokeswoman.
Fuente: Reuters